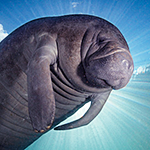 North-central Florida is renowned for its crystal clear, fresh water springs, its year-round 72-degree water and its population of cute and cuddly manatees. This is your opportunity to experience the best north Florida has to offer on a trip that is both convenient and affordable.
This video will show you some of the reasons why.
Veteran dive travelers may find this trip unusual in a couple respects:
Because this is a domestic USA trip, we did not include air fare in the price. Many participants will want to save money by using frequent flyer miles to get to and from Orlando; others may even want to drive.
If you are not planning to drive down in your own vehicle, you are going to need to rent one. The Orlando airport area offers some of the best car rental deals, and you can save even more money by carpooling with other trip participants.
It is possible to do this trip by flying down late Friday and returning late Monday. However, experience shows that many participants may want to extend their trip by one or more days so that they can visit Orlando-area attractions such as Walt Disney World or Universal Studios, or even travel south to the Keys or Gold Coast.
In any event, we've set this trip up for maximum flexibility. Whether you want to fly or drive, arrive early or stay late, it's entirely up to you.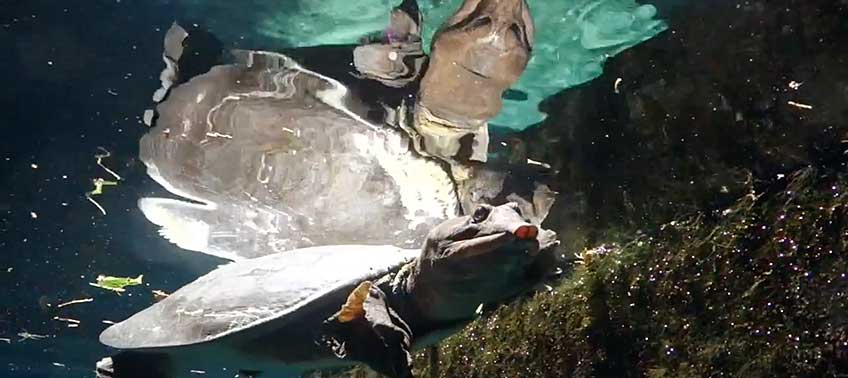 Who is This Trip Ideal For?
This may be the perfect trip if you:
Are looking for a great extended-weekend getaway in the middle of winter.
Need to complete your open-water training dives for certification (or are just looking to dive and have fun).
Want to experience a dive destination that's completely out of the ordinary.
Would like to interact with manatees while it's still possible to do so.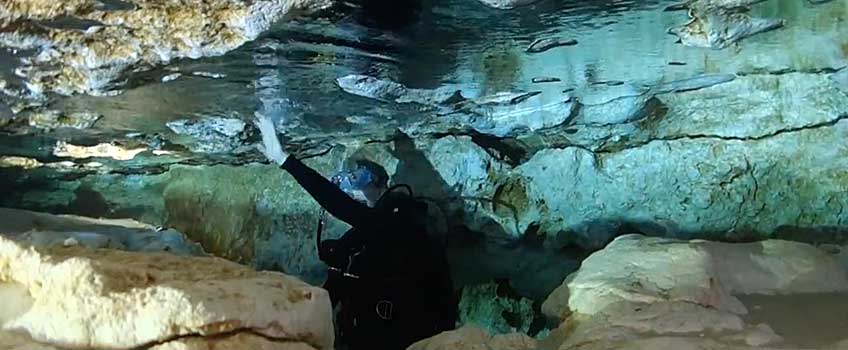 When Does It Take Place?
Our travel schedule is as follows:
Friday, February 9: If you are not planning to arrive early, you can catch a late-afternoon flight from Cleveland to Orlando, pick up a rental car, drive to Gainesville and check into the hotel.
Saturday Morning, February 10: We begin by diving to Devils Den, a unique and breathtaking site where you enter the water by first going underground. (Don't worry, though, plenty of daylight reaches down below.)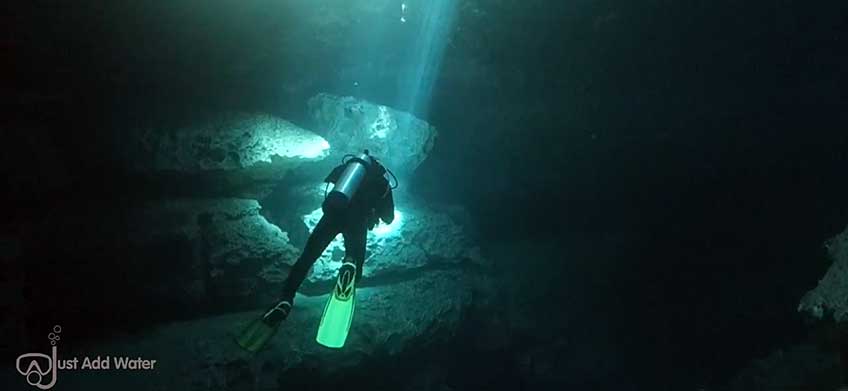 Saturday Afternoon, February 10: We next go to world-famous Ginnie Springs. It's when you pass the bottled-water plant on the way to the site that you realize just how pure and clear this water is. Ginnie also provides certified divers the opportunity to make a safe (and exciting) cavern dive.
Sunday Morning, February 11: Another breathtakingly clear site is Blue Grotto. Here we dive in a cavern entrance that's big enough to fly a 737 into.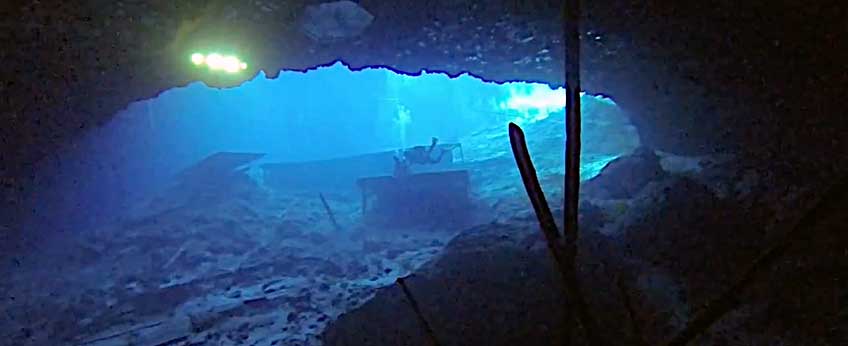 Sunday Afternoon, February 11: Our next stop is Rainbow River, where we will drift up to a mile through clear, warm water, while encountering fish, turtles, birds and maybe even an alligator…garfish. It is also at this point that we transfer our base of operations from Gainesville to the Best Western Resort in Crystal River.
Monday Morning, February 12: This is the high point of the trip. We get up very, very early, to be out on the water at the very first minute we can legally get in with the manatees. Because these big guys don't like the sound of bubbles (and because the water is very shallow), we do this as a snorkel dive. The good news here is that, if you need to fly home the same day, you will be completely off-gassed.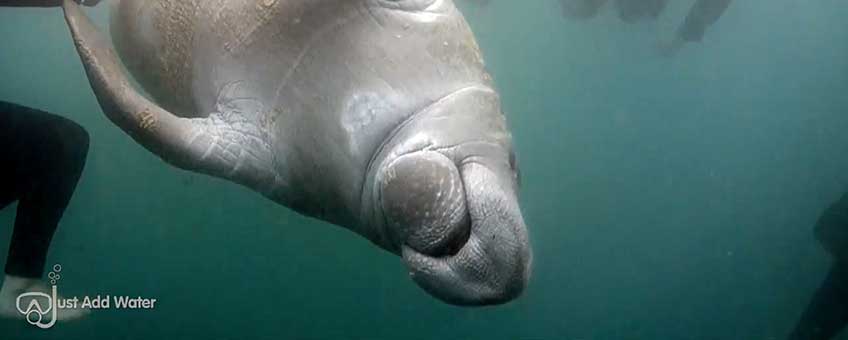 How Much Does it Cost?
Pricing for this trip is as follows:
| Description | Price |
| --- | --- |
| Base price, per diver (double occupancy) | $849 |
| Base price, per diver (single occupancy) | $1,049 |
| Base price, per traveler (not diving) | $599 |
| For open-water training dives, add: | $150 |
Deposit and Balance Due: Requirements are as follows:
$300 due at sign up
Balance due January 8, 2018
Be aware there are no refunds after the Balance Due date unless we find someone else to take your spot
What's Included: The basic trip price includes the following (if applicable):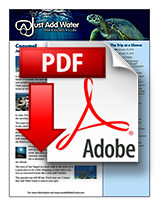 Accommodations
Dive site admission
Use of tanks and weights
Four scuba dives
Manatee snorkel trip
Not Included: Travelers are responsible for the following (if applicable):
Air fare
Car rental
Meals
Additional Requirements: Travelers must supply:
Diver and/or Nitrox certification cards
Dive insurance
Signed travel waiver and Statement of Understanding
Personal dive gear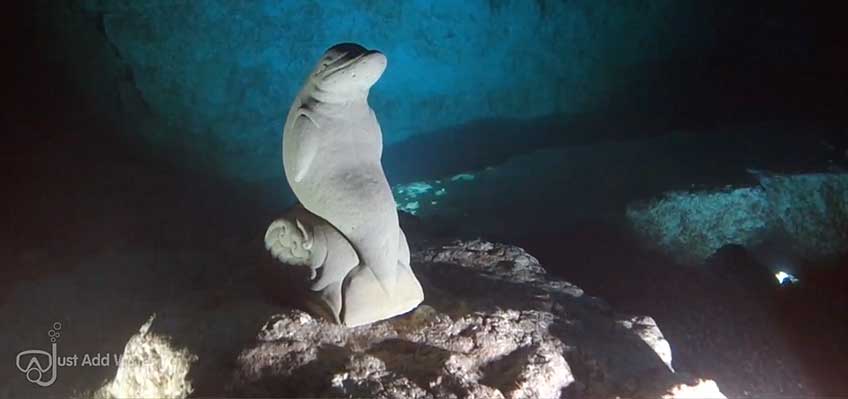 Sign Up Now
Space on Just Add Water group trips is limited and offered on a strictly first-come/first-served basis. You can prevent someone else from getting your spot by signing up as soon as possible. To do so, simply stop by the store or call (440) 942-7575.
Don't Leave Home Without DAN

Divers Alert Network membership can offer a host of benefits, including worldwide recompression chamber insurance your current health coverage most likely does not provide. Low-cost dive travel insurance available, too. More….