Looking for a unique, interesting and fun summer camp experience? Then look no further than Scuba Camp! Scuba Camp is a summer program that will introduce campers to the underwater world and teach them to scuba dive. Not only is Scuba Camp a ton of fun, but campers will leave with a skill they can use for the rest of their lives!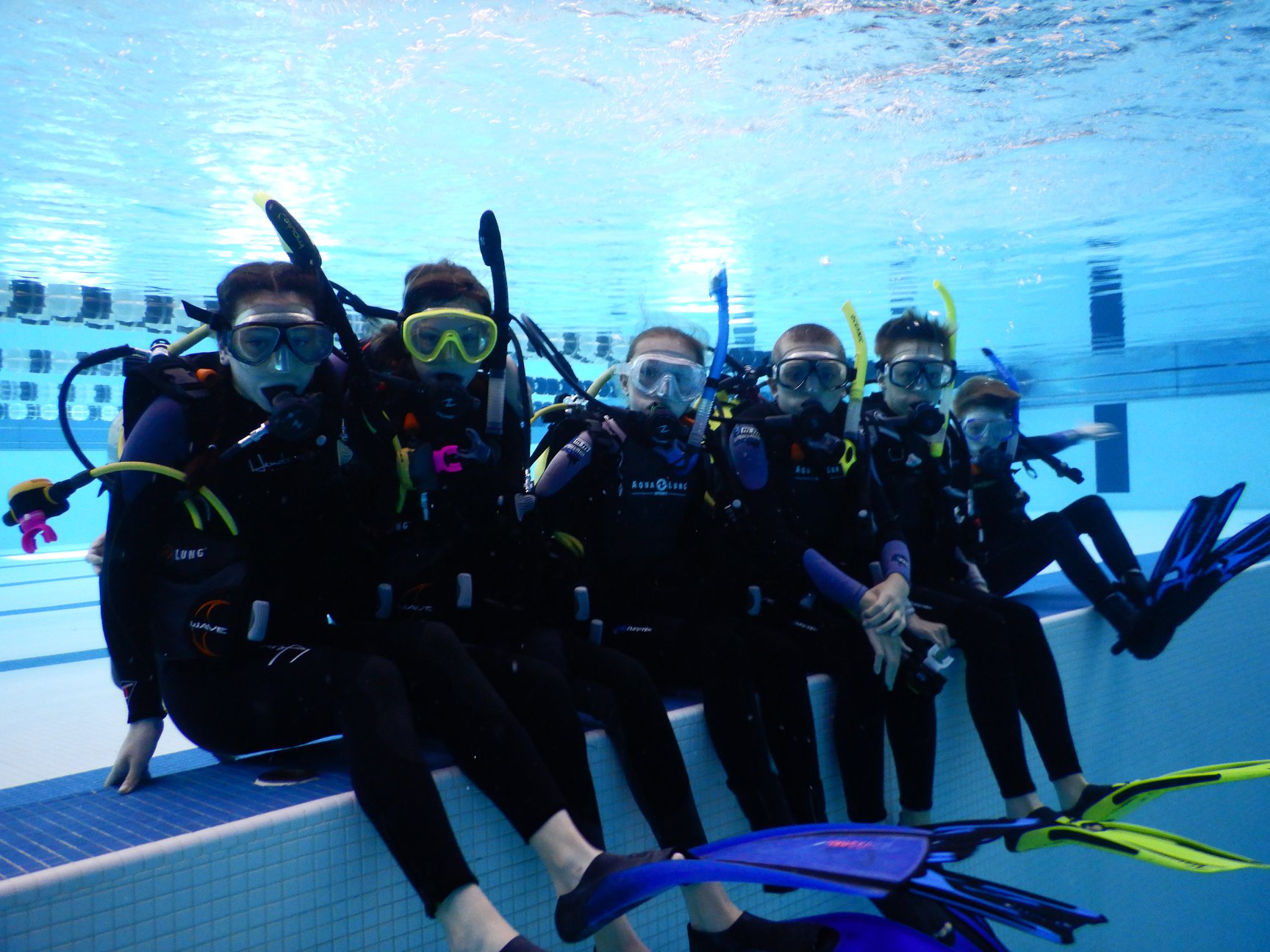 In a safe and enjoyable way with their peers, campers will complete the classroom sessions and pool training needed for part one of their scuba certification. This includes learning about dive safety, scuba equipment, being a good buddy, and also about the underwater world, aquatic life, and protecting the environment.

Hundreds of campers have come through the program, and it truly is a great way to learn to dive and experience the aquatic environment. We hope you will join us!
Just Add Water supplies all the necessary training materials and dive equipment.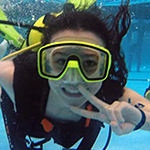 Prerequisites
This course has two prerequisites:
Be able to answer No to all questions on the

Medical History Form

or secure a physician's approval for diving prior to the start of the course.
What is Involved?
This course involves:
Five pool dives, in which students will see critical skills demonstrated, then have the opportunity to practice under instructor supervision.
Where
Classroom sessions take place either at Just Add Water or one of facilities listed below (which is also where the pool sessions take place). Locally conducted open-water training dives (not included) generally take place at White Star Quarry. (Please contact Just Add Water for more information about Open Water Training Dives.)
When Can You Start?
This program runs Monday through Friday for one week, from 9:00 until 3:00.
2023 Dates
June 12-16 Orange High School
June 20-23 University School
July 10-14 MayfIeld Village
July 17-21 Orange High School
July 24-28 University School
July 31- August 4 Mayfield Village
August 7-11 University School
Please Note: While we make every effort to ensure that the information appearing on our website is accurate and up-to-date, it is your responsibility to call Just Add Water at least 24 hours in advance to confirm date, time and meeting place.
Cost
The course fee for our 2023 summer camps is $535.
Required Equipment
Participants will need to supply:
(We provide everything else for camp. In the event that the child moves on to the Open Water Training Dives additional equipment will be required.)
Learn about our KID'S GEAR EXCHANGE PROGRAM
How Do You Sign Up?
Just call or visit either Just Add Water location.
Get the latest news from Just Add Water
If you are interested in receiving a copy of our email newsletter - let us know by shooting us an email to GoDive@JustAddWaterScuba.com or click the "Contact Us" link above.