Administering oxygen is among the most critical aspects of providing first aid for decompression sickness and lung-overpressure injuries. Yet the proper and safe administration of O2 is a skill that goes far beyond what is covered in Rescue Diver training. It is why PADI also offers more comprehensive Oxygen Provider training. This is an excellent course to take in conjunction with Emergency First Response and Rescue Diver.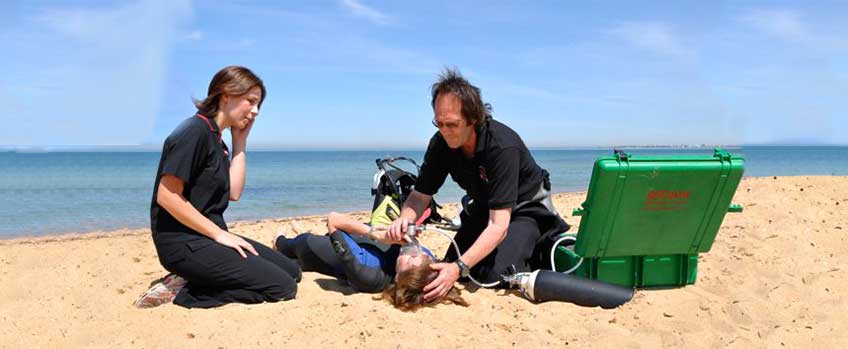 Prerequisites
This course is open to anyone.
What is Involved?
In this course, you will learn to:
Correctly identify, assemble, disassemble and care for the components of the DAN O2 and similar kits.
Administer oxygen using the demand inhalator valve and mask, constant-flow/non-rebreather mask and pocket mask with oxygen inlet.
Activate EMS and help arrange transport to the most appropriate local facility.
Where
Except as noted, classroom sessions take place either at our Willoughby or Fairview Park locations. There is no required pool work or open-water training dives for this course.
When Can You Start?
Upcoming dates include:
Willoughby
Fairview Park
Please Note: While we make every effort to ensure that the information appearing on our website is accurate and up-to-date, it is your responsibility to call Just Add Water at least 24 hours in advance to confirm date, time and meeting place.
Cost
Contact Just Add Water for current pricing. Course fee includes the required self-study materials.
How Do You Sign Up?
Just call or visit either Just Add Water location.