Buying a BCD is one of the best investments you can make, as it will help you to become a more comfortable, confident and efficient diver. Learning such little details as where your pockets and D-rings are, how exactly your weight system works, etc. will add to your safety and the overall enjoyment during the dive.
When it comes to choosing the right BCD, lots of factors will affect your decision. You'll want to consider how much to spend, which type of BCD goes best with your diving style, how much weight you carry, where you want the jacket's air to sit on your body, and even your body type. Below we will highlight the main BCD styles as well as other factors that come into getting the right BCD for you.
Choose Based on Your Gender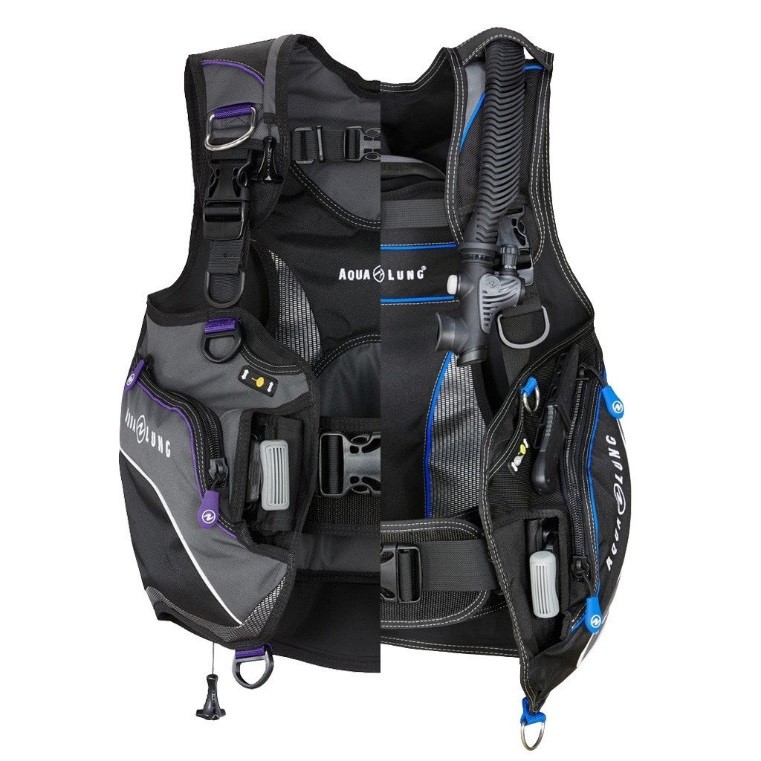 Choose based on your gender. Men and women are quite clearly different shapes and most BCDs were designed to fit men as scuba diving had a much higher percentage of male divers. Whilst there is no typical male or female body shape there is obviously some fundamental differences that cause a normal BCD to fit poorly on women.
Generally speaking, women have slightly shorter backs and the problem this causes is that weight from the BCD, cylinder and integrated weight system can be transferred incorrectly which can lead to muscular discomfort down the spine. A women's BCD usually has a shorter backplate that not only ensures better weight distribution but also positions and supports the cylinder correctly, helping to prevent it from slapping into your lower back.
Whilst many chest straps can be adjusted up and down the final positioning is still not great, but a women's BCD is designed so that the strap sits higher up or is done away with entirely.
The waist strap and cummerbund also suffer with the same problem of positioning, inevitably pushing down or sitting over the top of a weight belt which adds a safety issue of not having sufficient access if the weight belt needs to be ditched. The problem goes away with a ladies specific BCD thanks to a shorter back and subsequently high strap and cummerbund.
Now more than ever there is so much choice in Women's BCDs that, really, there is no excuse to opt for a standard BCD and be uncomfortable.
Consider the Style
There are two common styles of buoyancy compensators for you to choose from - the jacket (vest), and back inflation (wings). The type of style best suitable for you will depend on personal preference, your experience level and the kind of diving you plan to use it for.
Jacket (Vest) Style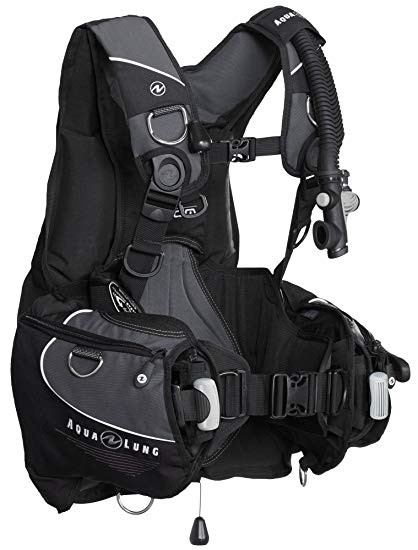 The jacket-style BCD is by far the most common. The air bladder inside the jacket fills up around the waist and the chest when inflated. The jacket-style is quite comfortable if you choose the proper size. Make sure to try on before you make a purchase. One that's too small will squeeze; one that's too large will ride up on your shoulders. Most modern jacket BCDs feature an integrated weight system as well, which makes a weight belt unnecessary. Different sizes feature different lift capacities.
Many jackets also feature zippered or Velcro pockets on the sides or inside for storing accessories such as SMBs and torches. The jacket-style BCD is tremendously stable in all water positions. Air placement can make it slightly challenging to maintain a horizontal position underwater.
Jacket style BCDs are usually the best option for recreational divers.
Back Inflation (Wings BCD)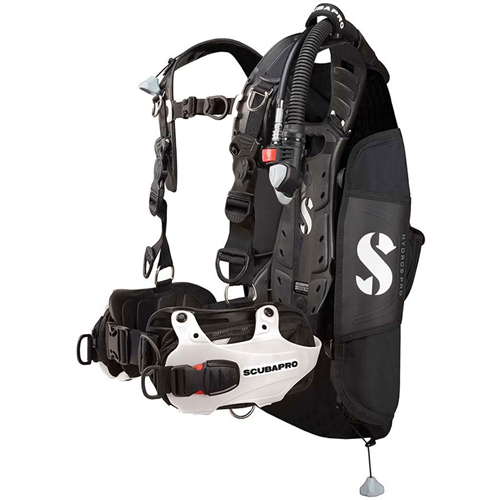 As the name suggests, the back-inflation BCDs have no inflatable bladders on the front or the sides and inflate only the back portion. This style of the BCD allows for more freedom of movement and is generally more comfortable to wear. It also makes it easier for the diver to maintain a horizontal position, which is a plus when you are underwater. However, some drivers complain about being turned face down on the surface. This can be fixed by adding weight to trim pockets on the tank band.
Back inflation style BCDs are mainly used by more experienced divers.
Cold Water Diving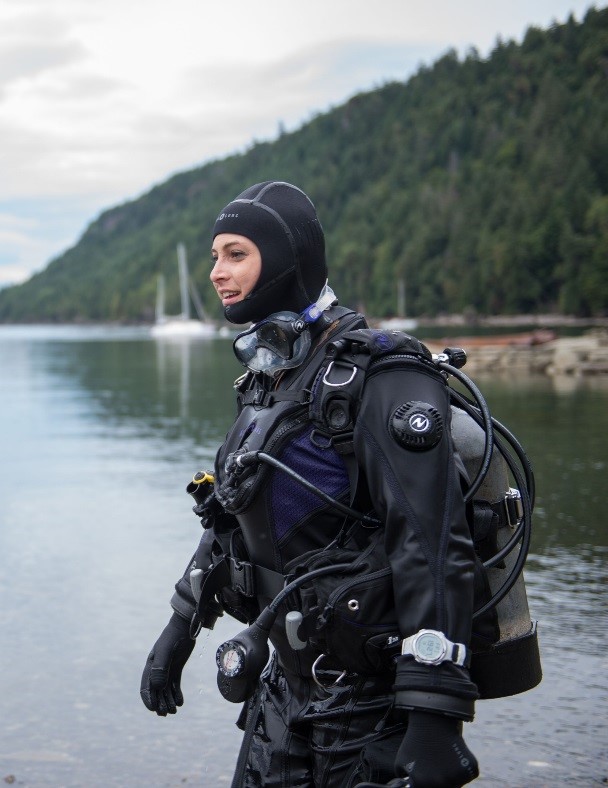 Cold water divers need to pay special attention to such features as lift capacity - a measurement of how much weight the BCD can hold on the surface when the bladder is fully inflated. Divers, using a thicker wetsuit, hood, boots and gloves will need to wear more weight to counteract the higher buoyancy. Therefore, the BC should have enough lift capacity to keep the diver afloat at the surface.
With a lot of BCDs to choose from, some divers tend to make the wrong decision and mistake by buying BCDs based on its look. A diver should always remember that fit and safety is most important, and quality is the key rather than the looks. Come in to one of our Just Add Water Stores and talk to a knowledgeable staff member to help get the right BCD for you.