New to the Just Add Water Crew!
Meet Melissa, Just Add Water's newest team member.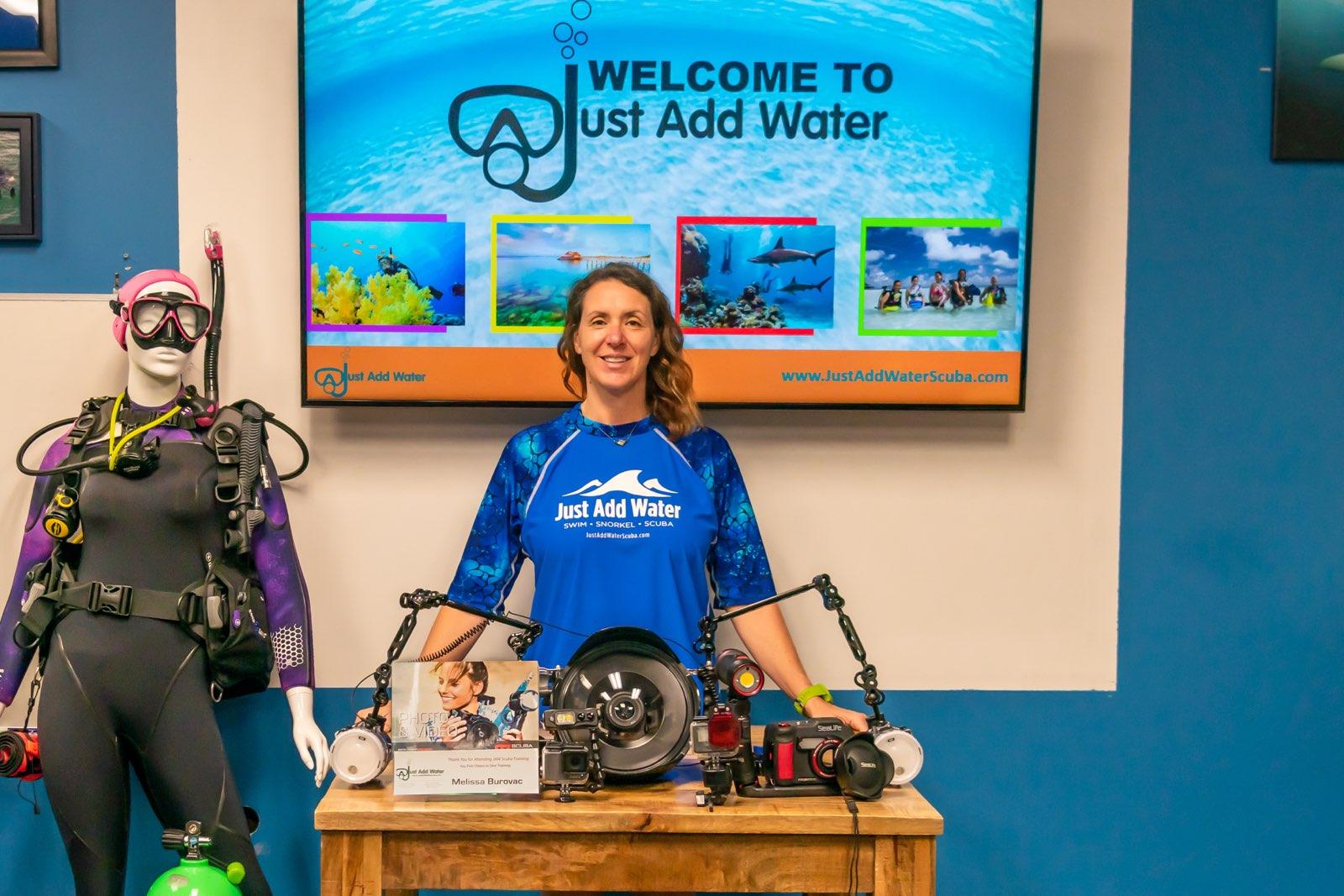 Melissa grew up in Cleveland and swam for Hawken School before taking off on a life of adventure. She learned to scuba dive on the island of Kauai, where she lived for many years, before taking a solo trip around the world and diving in nine different countries. When asked what her favorite place and/or dive was, she wasn't able to pick just one; every spot was different and amazing, and maybe the next one will be the best ever. Melissa loves big animals and taking photos of them underwater. One of her favorite animals to dive with is a well-known tiger shark named Laverne who can be found off the island of Hawaii. She also loves manta rays and worked as a tour guide in Kona taking vacationers to find them and learn about their behavior. Melissa is back living in Ohio and is looking forward to learning Drysuit diving so she can better enjoy our local dive spots.
Melissa spent years as an underwater photographer and brings her skills to Cleveland to teach the Just Add Water Photo & Video class, and eventually lead photography-based scuba trips for our dive family.
Stop by Just Add Water to meet Melissa!